Dear Tanglers,
Merry Christmas, everyone! 
It's been a while since I completed my Weight Loss Opus tile and I wanted to take this opportunity to not only show it off but also give you the chance to get it. That's right! I'm selling the tile on eBay!
I started this project a while ago in order to lose that little bit of extra weight I just didn't like on myself. So whenever I felt hungry but just knew it wasn't really possible (because I had just eaten), I went and tangled instead (time permitting). The result was not only a 3 pounds lighter me, but also my very first Opus tile. It's huge and it's beautiful! 
Here it is: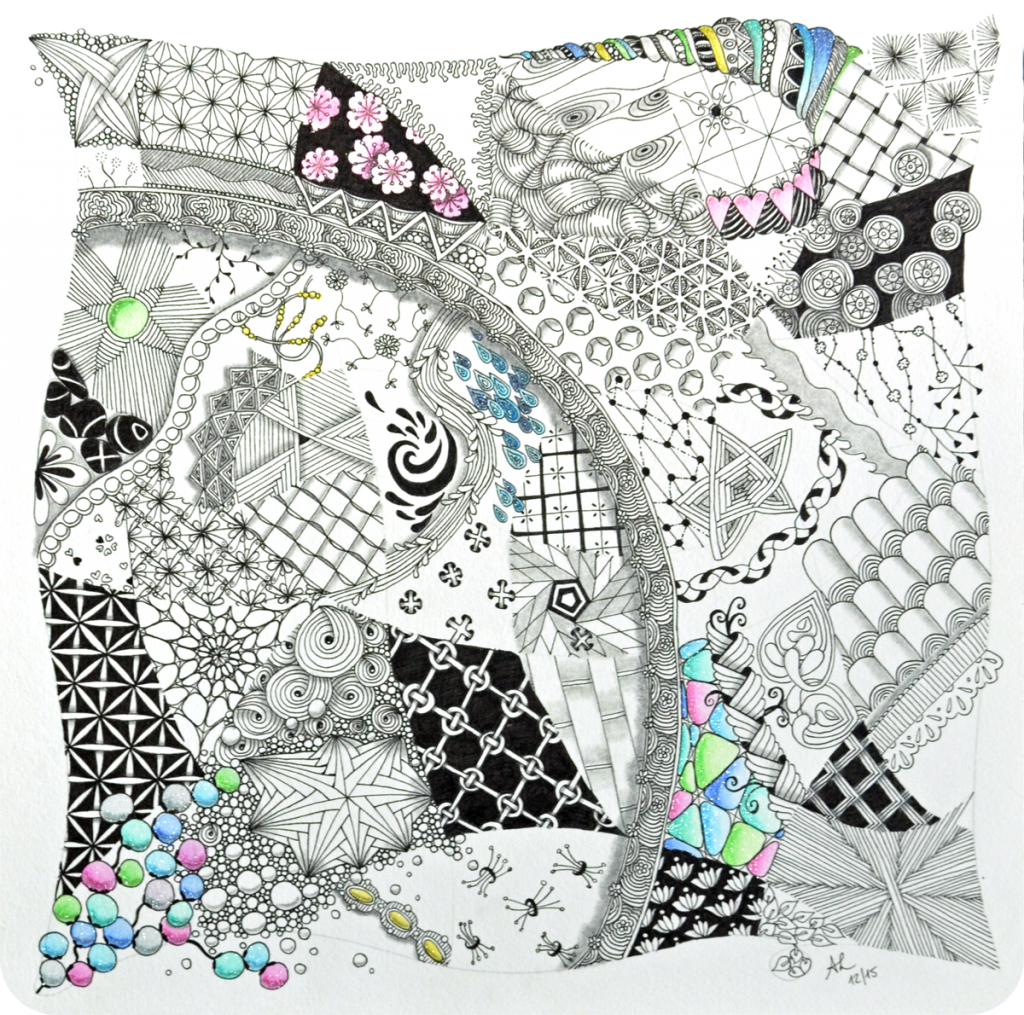 I tangled the whole tile with an 01 Micron, shaded with pencil, and then added a few highlights with Gelly Roll at the end. 
And a little more detail:
I'm glad I actually managed to catch the glittery effect on the photographs! 🙂
Now, I announced before that I am selling this tile. As of right now you can find it on ebay.de – Item number: 201488386732. It will be on sale until New Years Eve, 11:00 am. And since it is Christmas time, I will be donating the proceeds to a charity organization helping refugees here in Hamburg.
Once again, I'd like to wish you a Merry Christmas and a Happy New Year! See you all for the Pattern Mixer on January first!
Anya