Dear Tanglers,
this weekend we had a lovely little Zentangle meet-up here in Hamburg (again thanks to my lovely colleague and namesake Anya Ipsen). During this event we learned – among many other things – how to tangle on stones.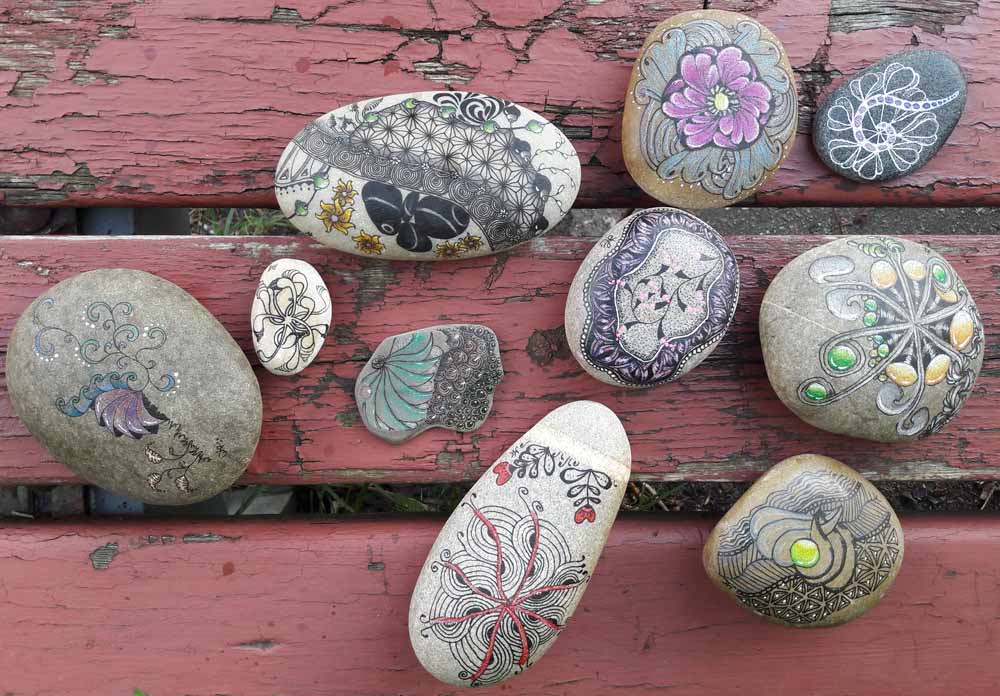 Aren't they beautiful? I especially love the colors!
So, how is this done? It's not that difficult. All you will need is:
a smooth stone
an Edding 1800
spray varnish
Polychromos or Prismacolor pencils for the colors
I shaded my stone (the long one) with a dark grey Polychromos pencil. It works wonderfully well! And you can also even add highlights with a white pencil.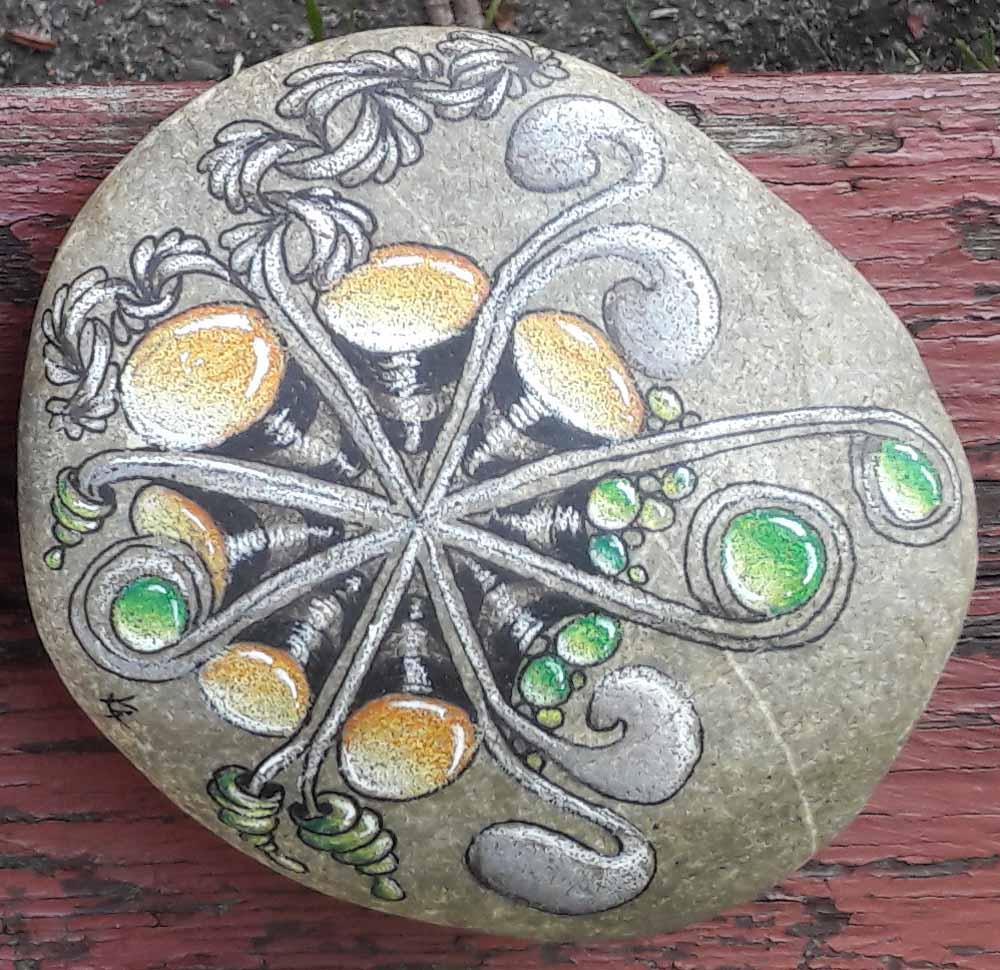 When you're done, fix your drawing with the spray.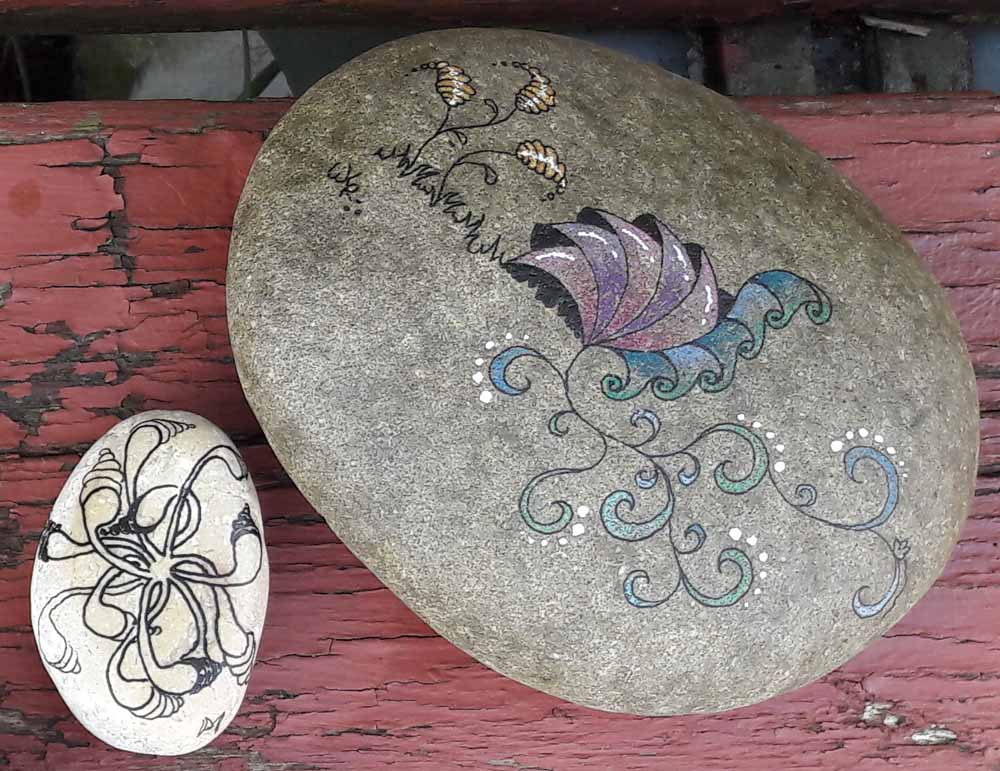 You can use different markers, but be sure to test your marker-varnish-combination, as some markers may run.
I hope you'll give this a try! Have fun!