Dear Tanglers,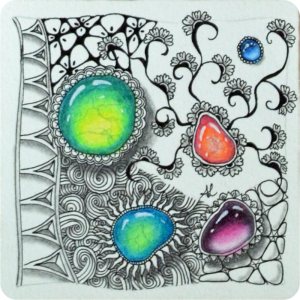 last weekend I finally introduced my very first attempt at drawing Zentangle Gemstones in a blog entry on freudemitzentangle.de (go ahead and take a look – but it's in German!).
This was one of the tiles:
Gems have been making the rounds of the Zentangle world these last few months. They are beautiful to look at and amazingly easy to do!
Here are some more Gems I did on black tiles: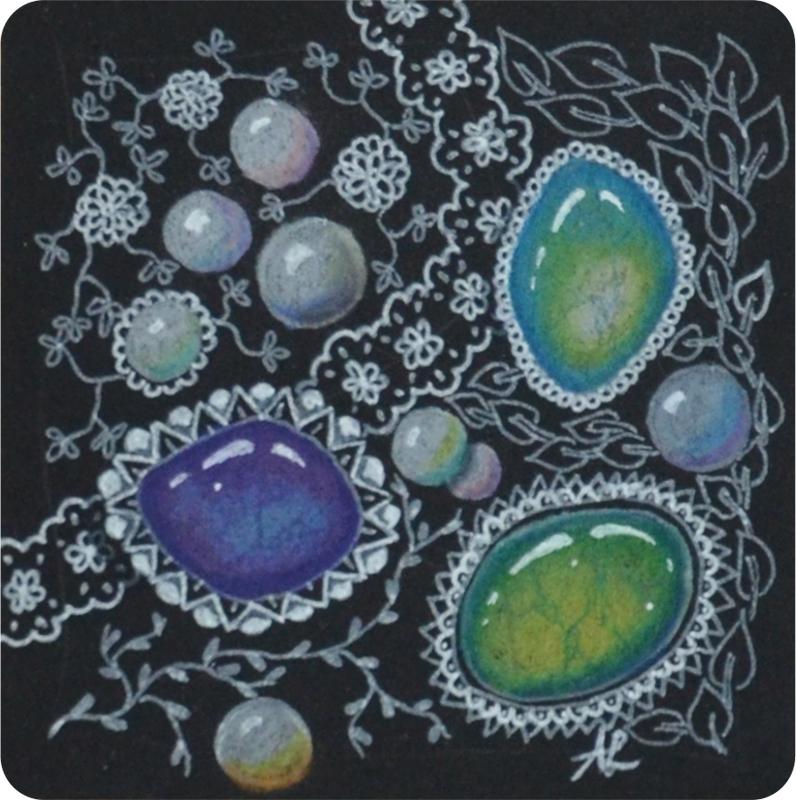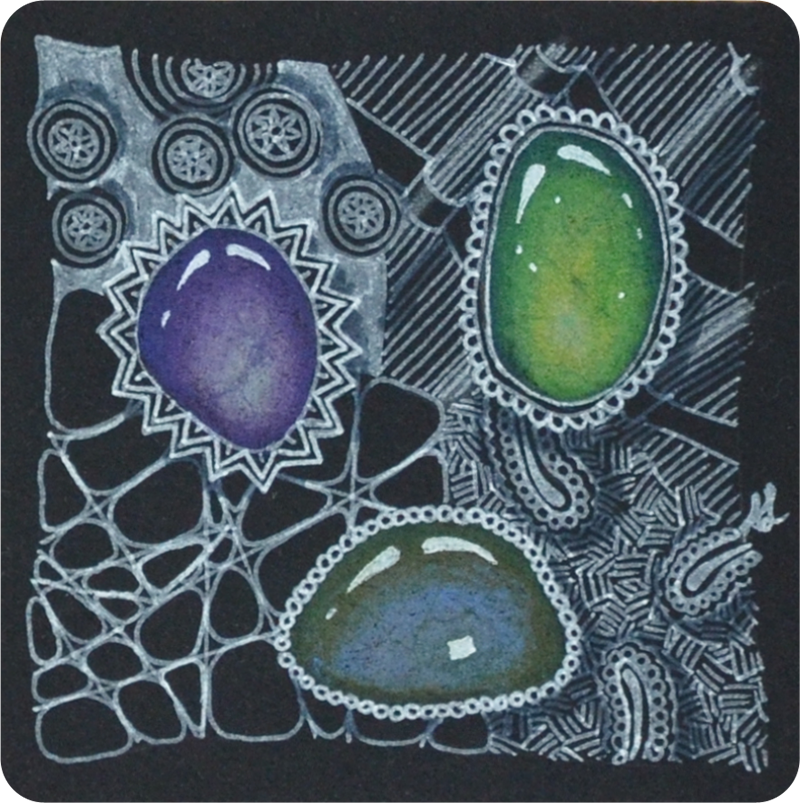 If you would like to give gems a try and are looking for instructions, I can genuinely recommend the e-book by Eni-Oken. She explains in detail how to do two or three versions of the see-through glassy gems. Wonderful step-by-step instructions that guarantee beautiful results!
Also, there is a video tutorial by Norwegian tangler Anki Helgor that is very good for opaque gems. This is also very helpful!
Whether you've tried gems before or are just starting, send me your results! I'd love to see them!
Anya