Dear Tanglers,
as promised, I'd like to introduce another pattern from my forthcoming book (Zentangle Nr. 2) today.
This pattern is called Trazee. It will fit wonderfully into any tile, especially rather dark ones. If you've been following my blog you've probably seen me use it here and there.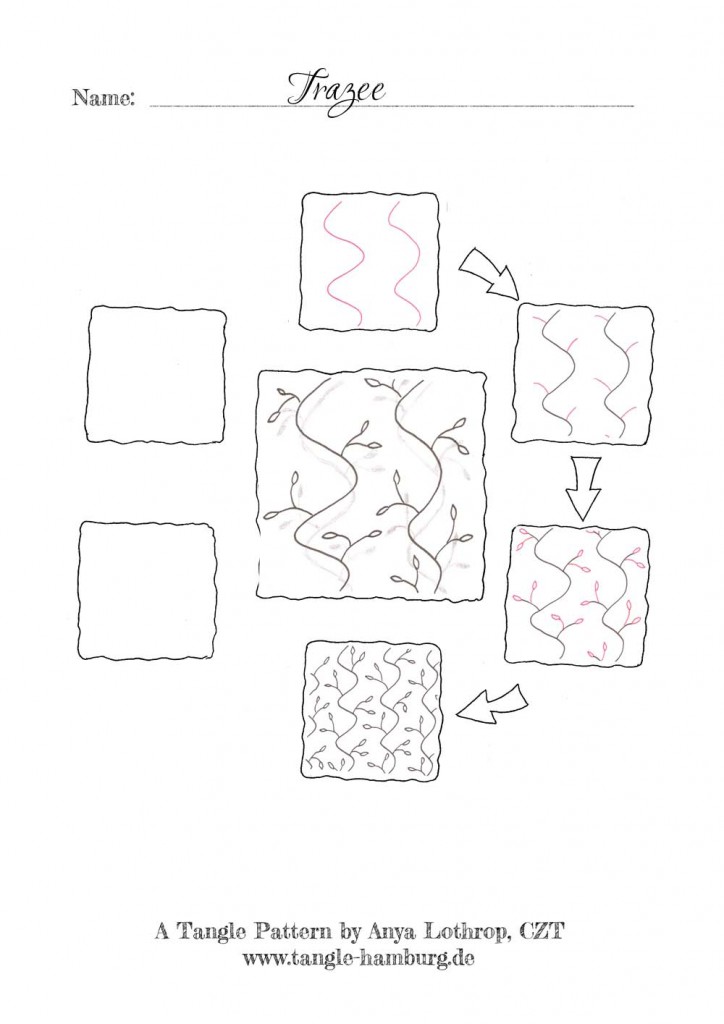 And just a reminder: On April 16th I'm posting a Paradox workshop for you. Try lots of fun variations! See you then!