Dear Tanglers!
2016 is over and I can only say: Good riddance! It's been one of the hardest years in my life and I'm glad to let it go and ready to start over. I hope the next year will be better!
To top off an already tough year, I broke my hand a few days ago – so no tangling with the right hand at the moment. So here's the idea: I've tangled with my left hand this month and I challenge you all to do the same!! (Don't worry, I've picked very forgiving patterns.)
Can't wait to see yours! 😀
Today's patterns are:
---
 First time for the challenge? You can find the rules here.
---
Here is my Pattern-Mixer for this month – done with the left hand: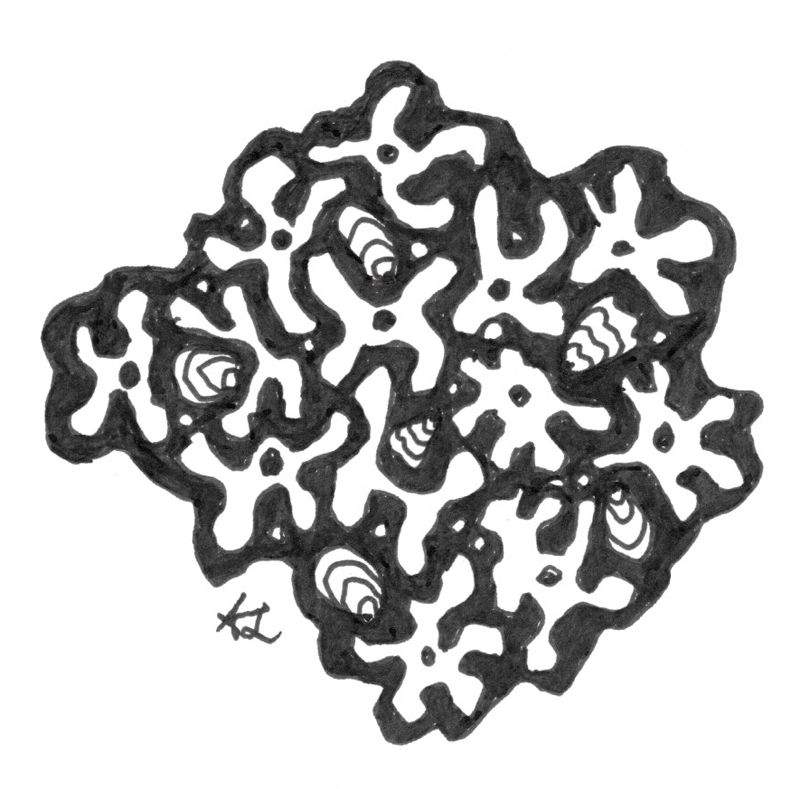 Show me your tiles! 🙂