Dear Tanglers!
As of this month the Pattern Mixer will only be available here on zentangle.de. This means you won't have to go to the freudemitzentangle page any more to post your tiles. Goody!
I've picked some wonderfully fancy patterns for you today. I'd never used either of them before, but I'm sure I will be in the future!!
Today's patterns are:
---
 First time for the challenge? You can find the rules here.
---
Here is my Pattern-Mixer for this month: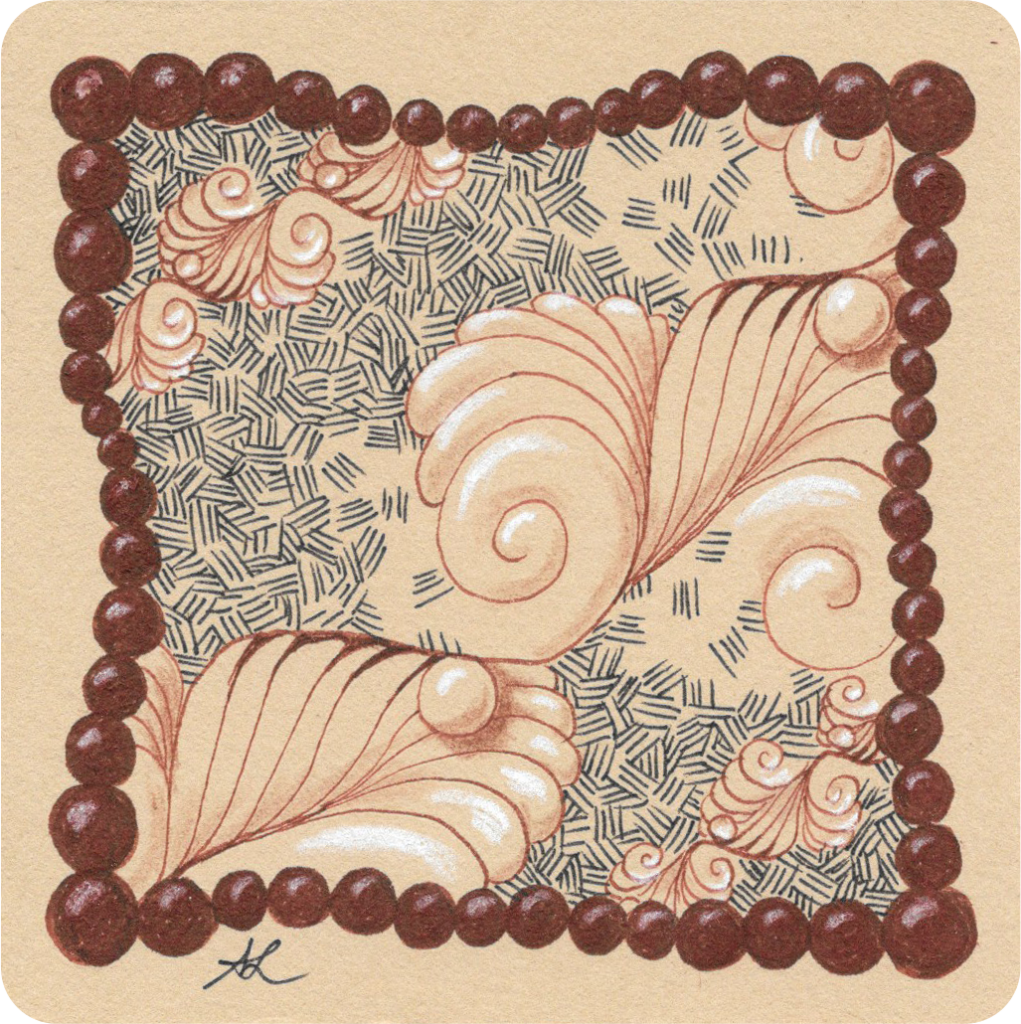 Show me your tiles! 🙂