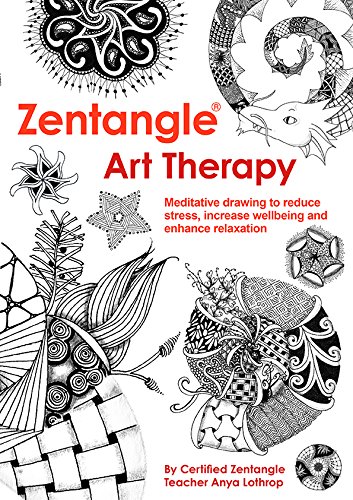 (Order here)
Pamphlet: 64 Pages
Publisher: Gmc Publications (27. Oktober 2015)
Language: Englisch
ISBN-10: 1784941077
ISBN-13: 978-1784941079
This is a Zentangle workshop in the form of a book! I'll show you all the easy to do steps and teach your everything your need to know about Zentangle.
Contents:
Origins and usage of Zentangle
Benefits of the Zentangle method
Step-by-step instructions on how to draw individual patterns and complete Zentangle tiles
Composition
How to use 3-D-effects
Easy shading techniques
Enhancing and embellishing patterns
Working on black or tan tiles
Ideas for the next step: moving on to ZIA (Zentangle inspired art)
Plenty of useful and tips and tricks that I normally only show in my classes.