Dear Tanglers!
As some of you might know, not only do I love Zentangle.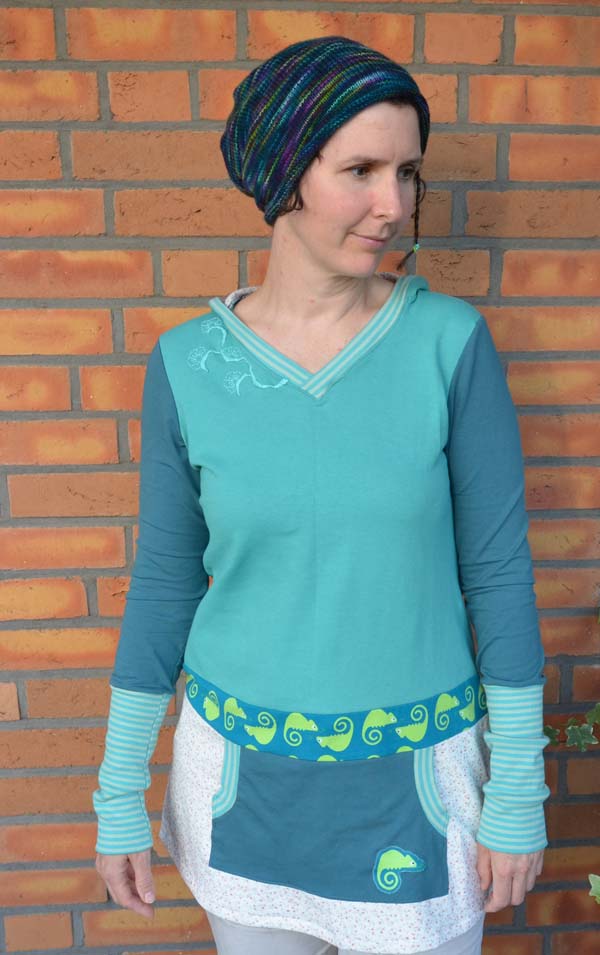 I'm also a passionate quilter and sewer (and knitter, and crocheter, and painter…). If you're interested, take a look at my first try at Zen Quilting here.
Unfortunately, my lovely sewing machine has been gathering a lot of dust over the past year, since I just didn't have any time for sewing. About half a year ago, I did cut out the fabric pieces for a sweater I wanted to sew for myself. So when I finished working on my third book last month I decided I'd give myself a treat and finally sew my sweater. And it turned out lovely!! Yaaayyy!!! And it's even got chameleons!!

(more…)
Weiterlesen